Set Up A Real Estate Business
With The Dream Street™ Brand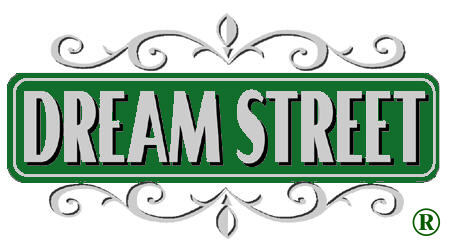 Are you a successful Real Estate agent, broker, or team wanting to set up a Real Estate Business of your own?
You are already operating your Real Estate business as an independent contractor, have a Real Estate license, and are a member of an MLS so you do not have to take on the expense or control of a franchise when you can get a license to use an established Real Estate Trademark, "Dream Street™ ".
,,.Dream Street™ is a registered Trademark with the United States Patent and Trademark Office (USPTO), registration number 4550098, first used in commerce on January 1, 2000.  Obtaining a license to use our Dream Street Trademark is a fraction of the cost of a franchise.
What Is A License To Use A Trademark?
It is NOT a franchise offering.  A franchise has very high fees and maintains tight control of your company.
You do not need that to set up a real estate business since you are already successful in the Real Estate business which is a highly regulated industry.
The license to use the Dream Street™ trademark is a contract between you or your company with the owner of the Dream Street™ mark, Dream Street™ Properties, LLC, Hoschton, Georgia to use the mark in a Real Estate business.
You get the following with your license to use contract.
Use of the Word Mark, Dream Street
Use of the Dream Street Slogan, "Dreams Can Happen™".
use of the Dream Street Trademarked Logo.
You may use these in your company name, website, business cards, advertising, promotion, flyers, and brochures that are Real Estate related.
Steps to Set Up a Real Estate Business With Dream Street 
Obtain a license to use the Dream Street trademark.
Get your Broker, Managing Broker, or Broker in Charge license if you do not already have it.  The designation of the Broker that runs the company varies by State.
Open your Dream Street company with your State's Secretary of State.  (Consult with your accountant if you should form an LLC or Corporation.)
Register your new company with your Real Estate Commission.
Transfer your board/MLS membership.
Acquire a domain name containing the word mark Dream Street® for your website.
This Is NOT a Franchise
Since this is not a franchise, the only oversight that we have is to protect the value of our Trademark which means that we will actively monitor your activities to make sure that you are not doing anything that would diminish the value of our mark.
Some of the activities that might diminish the value of the mark would be:
Fair housing violations.
Sanctions by your Real Estate Commission.
Code of Ethics violations.
Deceptive Advertising.
Using the Mark in other than Real Estate activities that would diminish value like pornographic or illegal activities.
Who Is This For?
This is only for an agent/broker that has an established Real Estate business.  If you are new to Real Estate, I would suggest that you work for an established company to build your business before you set up a Real Estate business yourself.
Please call, email, or use the form below for more information.
Jim Crawford
404 663-0793